Mosaik Jazznights
Mit den Mosaik Jazznights möchten wir Jazz von hochkarätigen Musikern in einer intimen Atmosphäre bieten.
3. Konzert: Tony Lakatos meets Jean-Yves Jung 10.12.2016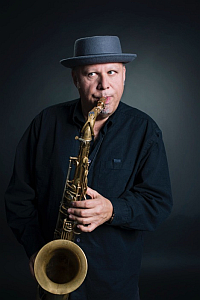 Tony Lakatos - Saxophone
He was born in a musician family on the 13th November 1958 in Budapest, Hungary. His Father was a famous gipsy violinist as well as his younger Brother Roby. The musical study began on the violin at the age of 6. Began to play the saxophone when he was 15 years old, and became a professional musician when he won a national jazz competition in 1977. He graduated from the jazz department of the Bela Bartók Conservatory in Budapest 1979. Shortly after he moved to Germany in 1981, became one of the most respected saxophone player in Germany as well as worldwide. He performed as a saxophone soloist in numerous jazz/pop/rock recordings and concerts. Tony has played the saxophone about 300 LP/CD recordings as a leader or as a sideman.
From 1985 thru 1996 member of the succesful PILI-PILI Band ( leading by Jasper Van't Hof )
He has been living in Germany since 1981, Frankfurt am Main since 1993 and working as a soloist in the H. R. Big band - Radio station.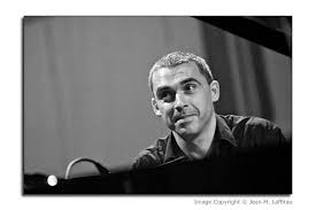 Jean-Yves Jung - Piano
He started the piano as an autodidact.
Gigging nights, while studying Physics at the university ; he decided to devote to the music after graduating.
He moved to Paris to study arranging and orchestration ;
he's been playing with his own trio but also works very often as a sideman .
… he 's currently touring with Bireli Lagrene 4tet ( album « movements » universal music )
other notable collaboration
Billy Cobham « higher ground » (album « culturmix »)
Sylvain beuf sextet ( album « joy »)
…other credits : Philip Catherine , Houston Person , jerry Bergonzi , Orchestre philharmonique de Strasbourg , Dee dee Bridgewater, Tony Lakatos , Christian Escoudé , Sylvain Luc , Andre Ceccarelli trio , The Paris jazz big band , Cleveland Eaton trio…